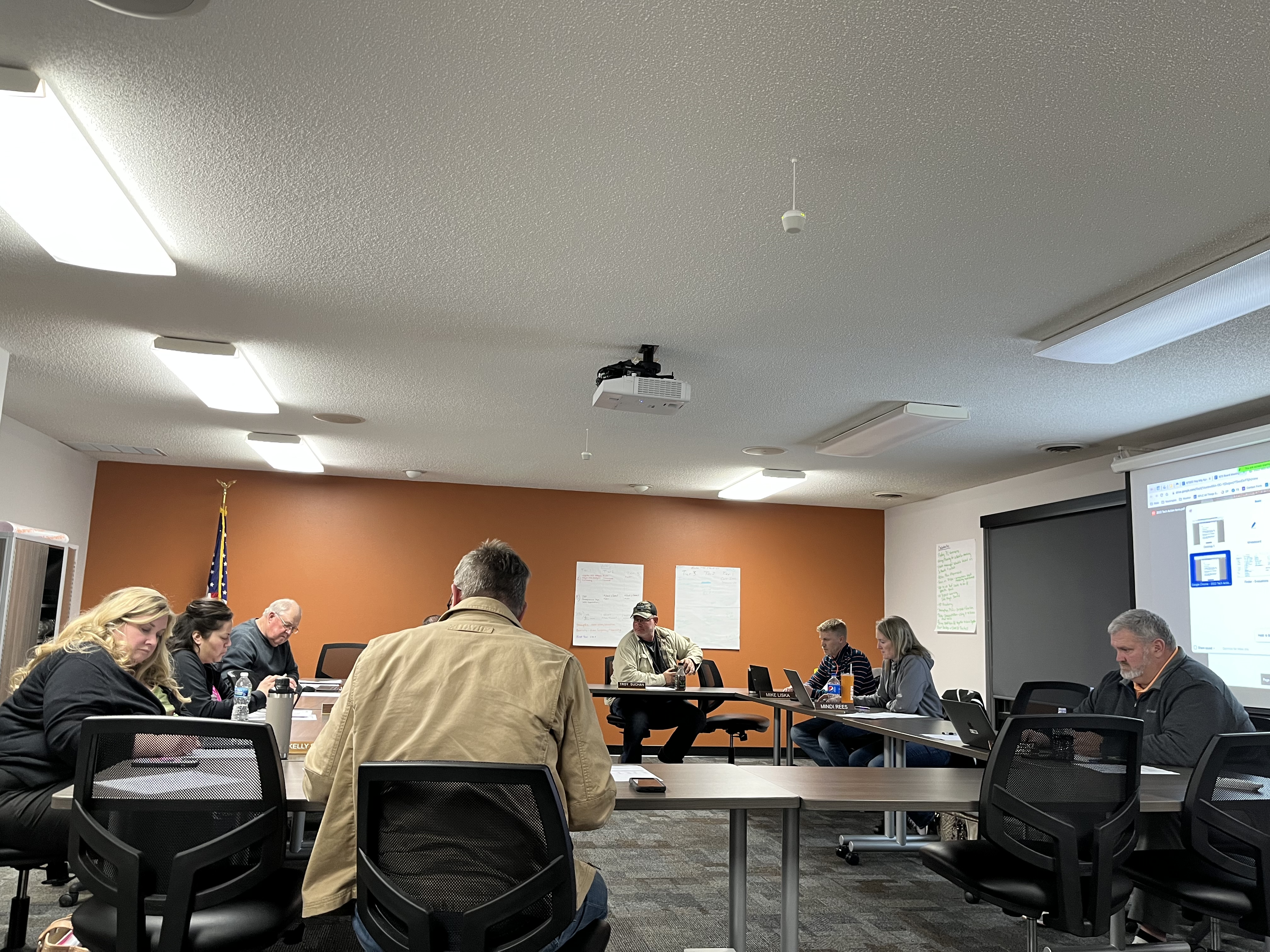 An update on the design and costs of the college expansion on the high school campus was given at the Washington Community School Board meeting on Wednesday.
Carl A. Nelson project manager Jordan Hutcheson informed the board that the schematic design and project estimate were complete, and SVPA Architects president Vitus Bering provided an overview of the design. Hutcheson explained that they are still developing the final design, and he proposed that the district bid for the project in two phases starting with the new building additions and then renovating the current facilities, "I have the feeling that people won't want to bid on the renovation knowing it won't start until 2024. So let's not try to push it and get bad numbers this year, let's push that back. I have the inflation of 4% which is attributed to the whole project and an additional inflation of 6% for the period between 2023 and 2024 and which only applies to the renovation part of this budget sheet.
The board also considered three bids submitted for their second sale of general bond bonds for the project and approved the lowest bid from Northland Securities priced at $10,103,875 with an average interest rate of about 3.25%. The district sold $5 million of the $25 million bond referendum last November, and they plan to sell the final $10 million of bonds by the same time next year. Construction is expected to begin in 2023.
1219059896
Mozilla/5.0 (Macintosh; Intel Mac OS X 10_10_5) AppleWebKit/603.3.8 (KHTML, like Gecko) Version/10.1.2 Safari/603.3.8
5ed4aaadc0ba4f4e6871bfdd3bb7ff423f034bf4
1