Twenty-one new teachers, faculty and staff will join the Harwood Unified Union School District (HUUSD) this fall.
The Valley Reporter has contacted all new teachers, professors and staff at HUUSD and will be printing biographies of those who respond in the coming weeks.
Sarah Pulaski, CBMS
Sarah Pulaski joins Crossett Brook Middle School as a literacy facilitator. She has taught at Twinfield Union School in Marshfield since 2001. She began her career as a third and fourth grade teacher and focused on literacy development for students of all ages. She received literacy training at Lesley College, Saint Michael's College and the Stern Center for Language and Learning. "I am thrilled to join the faculty at Crossett Brook Middle School this fall," she said. "I live in Calais with my family. I have been blessed to be a lifelong Vermonter, growing up in Plainfield and Montpelier. I like being a teacher. This allows me to learn continuously with my students. I aim to integrate creativity, humor, kindness and a love of language with pedagogical approaches that target the specific literacy learning needs of students. Outside of school, I create compulsively. I particularly enjoy working with stained glass and creating fiber art. I draw my inspiration from the beauty of the natural world around me. I am so happy to have the opportunity to be part of the Crossett Brook learning community.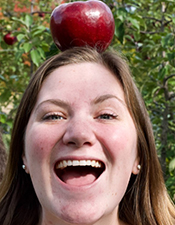 Madeleine Olson, WES
Madeleine Olson is the new third and fourth grade teacher at Waitsfield Elementary School. A native of Medway, Massachusetts, she earned her degree in Elementary Education and Theater Arts from Bridgewater State University. Last year, she was a para-educator and director of "Shrek Jr. the Musical" in South Burlington. "I'm excited to start and spent my days before the school year preparing my class and exploring this beautiful city," Olson said. "A fun fact about me is that I can scuba dive and love exploring our oceans!"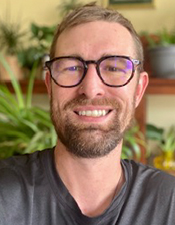 Matt Pedersen, FES
Matt Pedersen is the new school counselor for Fayston Elementary School. Originally from the Hudson Valley in New York State, he has lived and worked in schools in New York, Chicago, Denver, Las Vegas and Rhode Island. "Working with young people is my greatest passion and I couldn't be happier to join your community! Pedersen said. "I am 35 years old and my wife Tawnie, our dog Reza and the cats Forest and Sushi are very happy to call Vermont home. In my free time I enjoy hiking, biking, skiing and other activities in nature. I enjoy all genres of music, enjoy reading, and enjoy thinking about life's existential issues. I hope to be an asset to your school and community and would like to thank all of you for welcoming me to Vermont. Please contact me anytime to say hello, or if you need support or assistance personally or at school.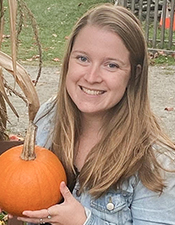 Sarah Thompson, MES
Sarah Thompson joins Moretown Elementary School as a first and second grade teacher. She grew up in Williston and graduated from Saint Michael's College in 2015. "This is my third year teaching, and I'm thrilled to be joining HUUSD! she says. "When I'm not teaching, I enjoy spending time outside in my hammock, reading a great mystery, and spending time with my friends and family."