[ad_1]
Freedom Middle School students participated in a variety of giving, gratitude and caring-focused activities before their Thanksgiving break on Friday.
This was the latest example of the Franklin Special School District's BE NICE initiative, a simple yet effective mission statement.
Most of the activities were carried out in partnership with the Ray of Light Foundation, a non-profit charitable organization established in honor of former FMS student Raymond Cruz. Cruz died in 2019 after being diagnosed with Ewing-type sarcoma, a type of bone cancer.
According to the association's website, she "strives to inspire, educate, and bring joy to others by building community partnerships, harnessing the power of volunteers and the generosity of donors to help others. families in need, especially those affected by childhood cancer ".
The students watched a video of testimonies from teachers about Cruz in their second period classes. The teachers claimed he was a happy, kind and hilarious student.
The video also set the tone for what the students did next. They wrote notes of gratitude to individual faculty and staff, such as guards, bus drivers, and office and cafeteria workers.
Students chose who to write on cards specially designed by the school's arts department.
"I wrote mine to my bus driver, our librarian and our advisor," student Allyson Duardo said. "I thanked [my bus driver, Mr. Mike,] for keeping us safe, getting us home safe, and said that although my bus can be noisy at times, I thanked him for showing patience and grace with us.
Duardo understood the importance of the activity. She was delighted to express her gratitude to those who make her learning possible every day. She said it made her feel good and she hoped the recipients of the notes felt good too.
"When people do great things I know they don't do it just to be thanked, but it feels good and it feels good to be appreciated and seen, and when people realize that you are doing it. beautiful things… it just makes you want to do it more, "she said. "So just thanking someone, that might make their day, especially if they're having a bad day. It might encourage them even more to be kind, to be positive and things like that."
Freedom Middle also organized a food drive for the Ray of Light Foundation. The students brought canned food and snacks to serve the association's community outreach mission. The class whose students brought the most food won a pizza party on Friday.
In honor of the BE NICE initiative, a new mural is on display within the school. It was painted by students Marion Dannenfelser, Rousse Alvarez and Bree Hayes. They worked there for several weeks.
"It really brightens up the room and adds color," Dannenfelser said. "When people see it, it's a reminder to be nice."
The school's BE NICE initiative is making positive changes in the lives of students, teachers and professors.
"We try to underline the gratitude of the students to, well, everyone in general, obviously, but also especially to those who work in very difficult positions and who probably don't get the praise they deserve," eighth year said Deputy Director Amanda Muniz. "For example, a bus driver. It has to be one of the toughest jobs on the planet. So, I like having this opportunity for the students to provide them with positive feedback.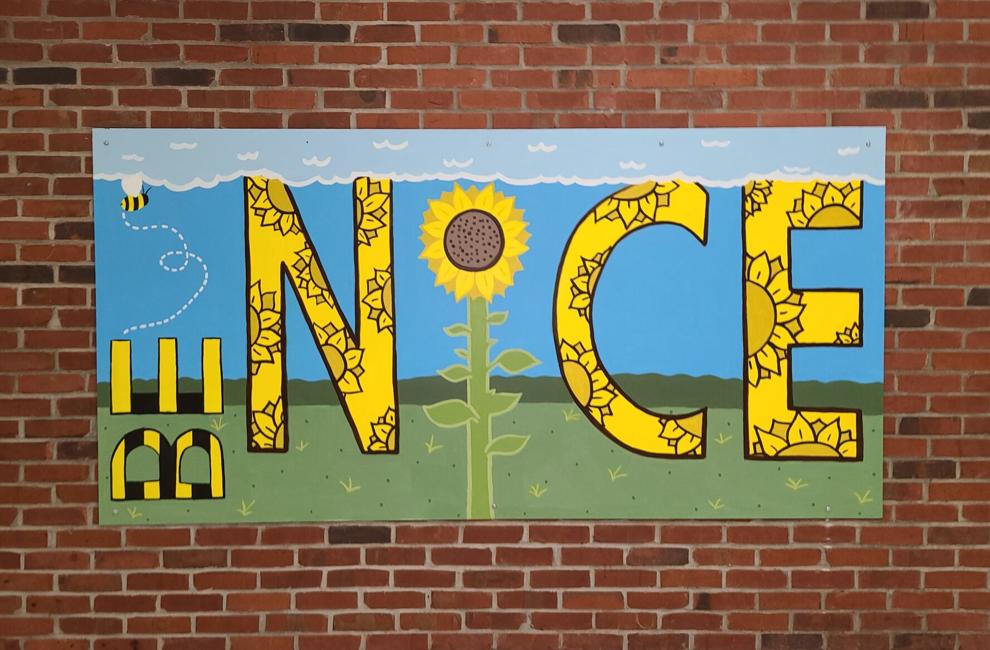 [ad_2]